Everyday Saints Print: Our Lady of Not Taking it Anymore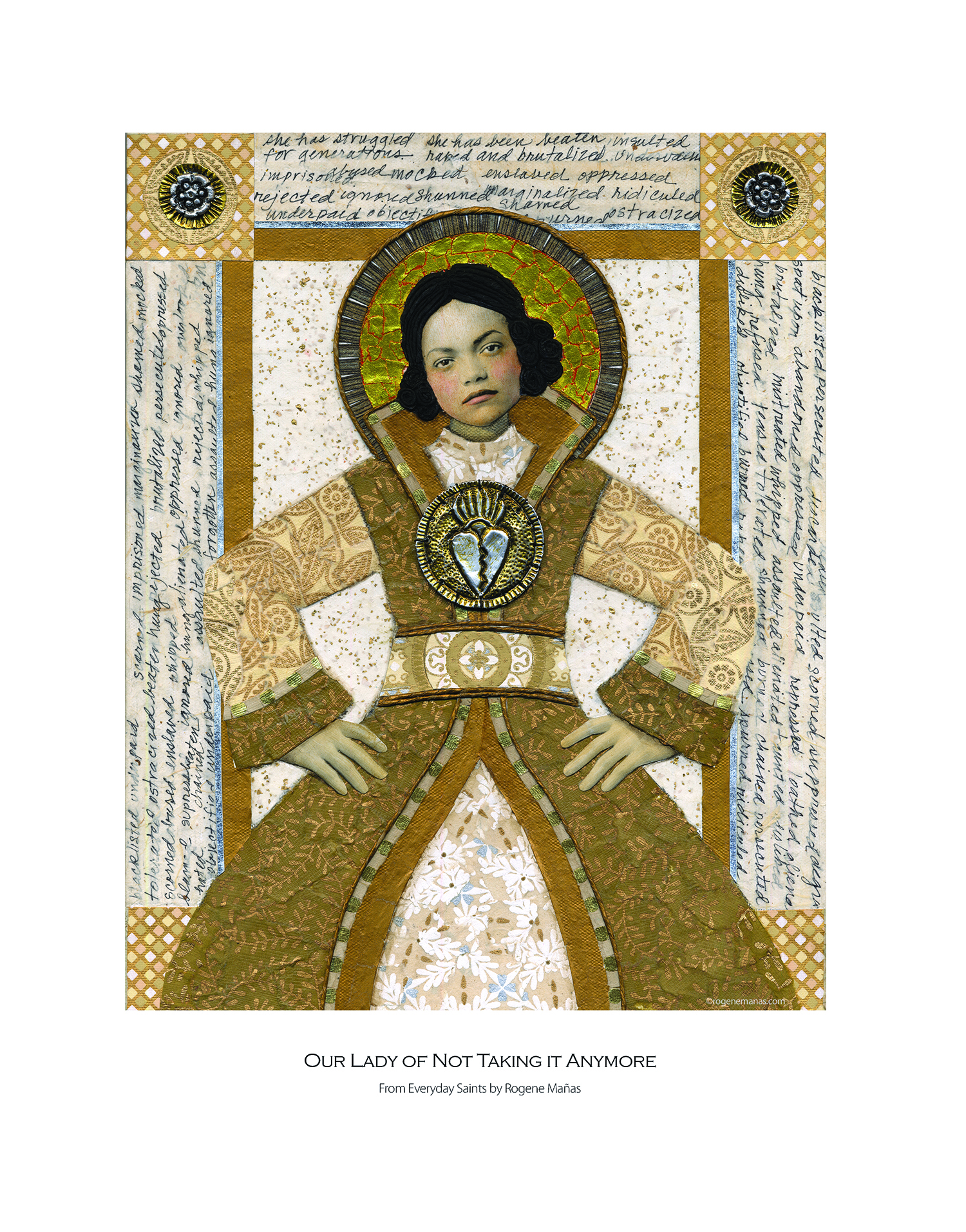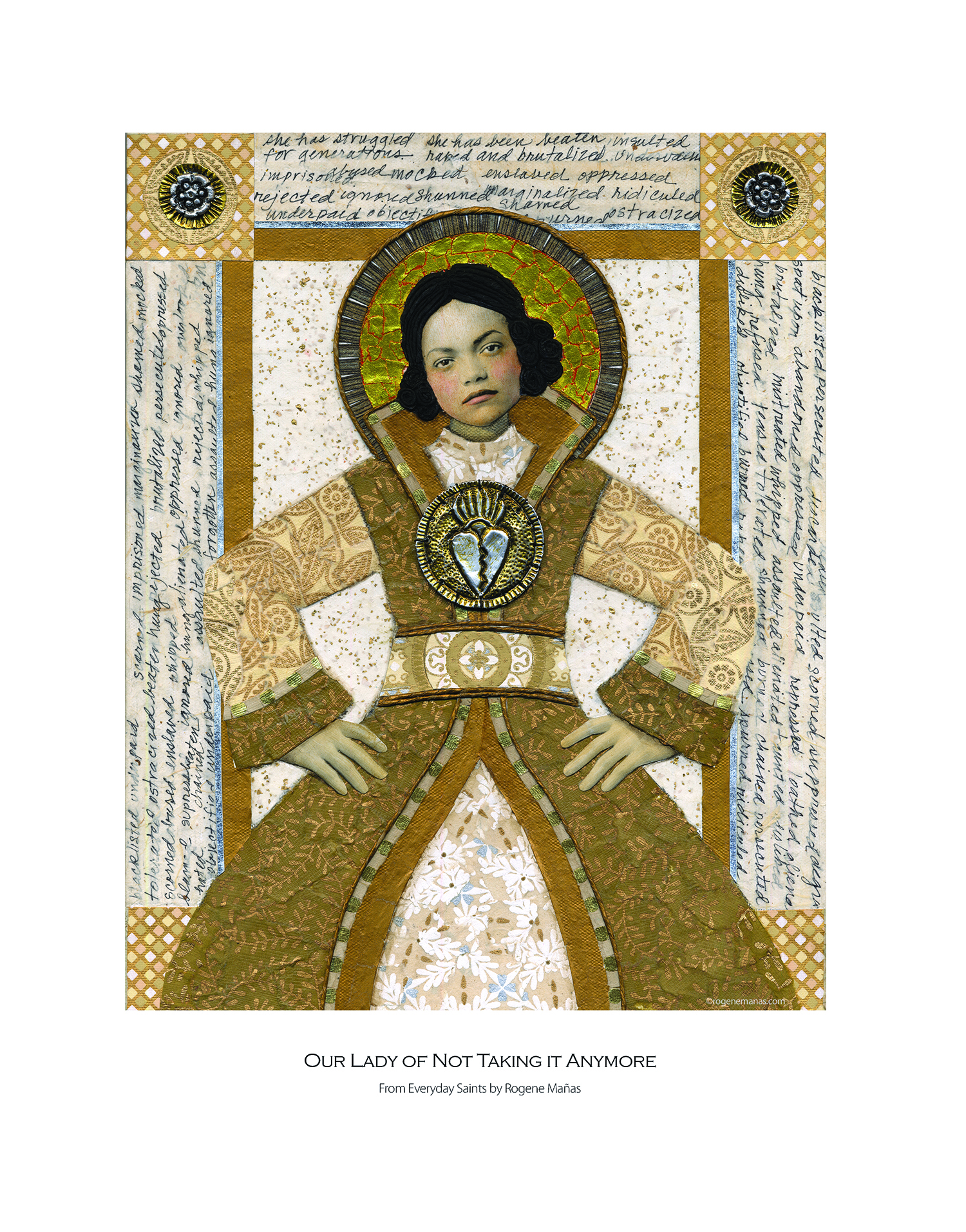 Everyday Saints Print: Our Lady of Not Taking it Anymore
Our Lady of Not Taking it Anymore
We're fed up. Our culture has been mistreating women for centuries. Especially women of color and minorities. But times are changing. And we're not taking it anymore. So get used to getting called out from now on perpetrators!
11" x 14", color laser print on cover weight stock with foam core backing and cellophane sleeve.
Price includes shipping by USPS Parcel Post within the US.